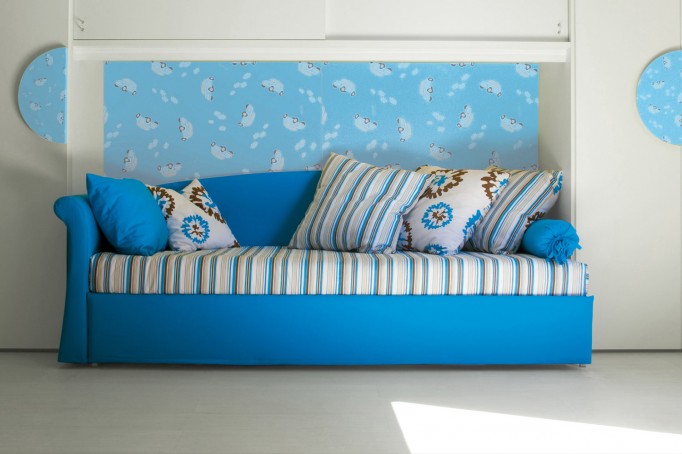 Living areas always raise the energy level in the atmosphere and make it livelier, but this is possible only if the interiors are charming and comfortable. Some people give in their best to titivate their living space, so as to make their guests feel envy, while some take it very lightly. But if you are among those who really wish to have a dynamic living room design, then it is preferable to spend some money on stylish furniture.
For a living space with a space constraint, you should opt for furniture that is not just tasteful, but is also multifunctional. This is a unique way to fulfill your requirement and pep up your interior décor with an eclectic piece of furniture. To endow people with something exclusive and true in European fashion, Milano bedding has come up with a stylish yet practical sofa bed that will turn your living space into an extra bedroom, where you can easily entertain your guests.
This piece of multifunctional furniture is available in three different styles including chaise lounge, sofa and bed with a slatted base, footboard, headboard and double drawers. The playful palette of colors can spice up your home interior and can be easily accommodated in a limited space, as well. This colorful sofa bed serves two purposes, fashion and function, which means that you can easily add a style statement to your home sweet home. So, what are you waiting for? Spend your money on this valuable furnishing and accessorize your interiors beautifully.