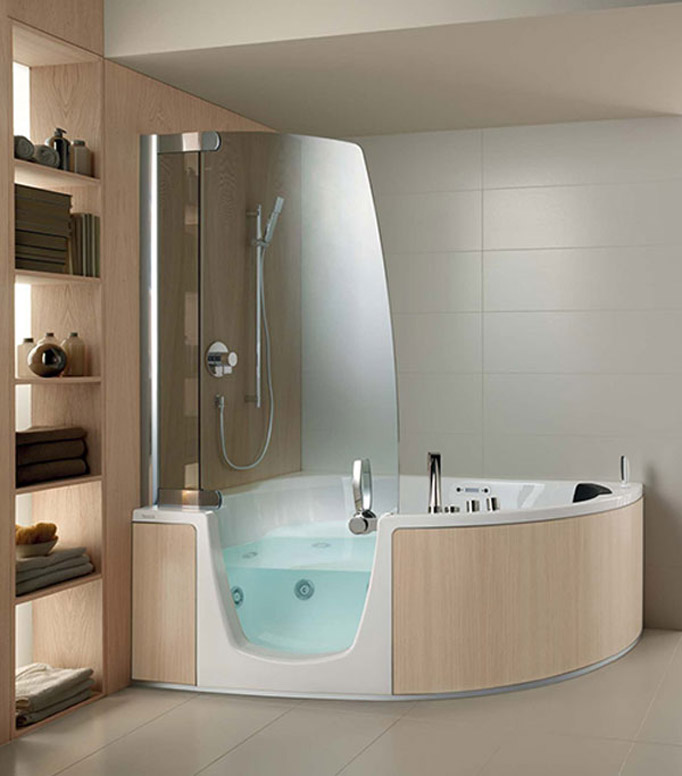 After a frenetic and tiring office schedule, the best thing could be to take a warm water bath with your body dipped in the foam water enriched with elite and limited edition bath products. Sounds relaxing, right!!! Well, most of us dream to enjoy such a soothing bath as we reach home, but a bad experience ruins the dream and surely this would have happened with most of us. What if you really get a chance to invest in a product that will actually fulfil your dream? Yes,
corner whirlpool shower combo by Teuco
is the one stop solution to your wishes.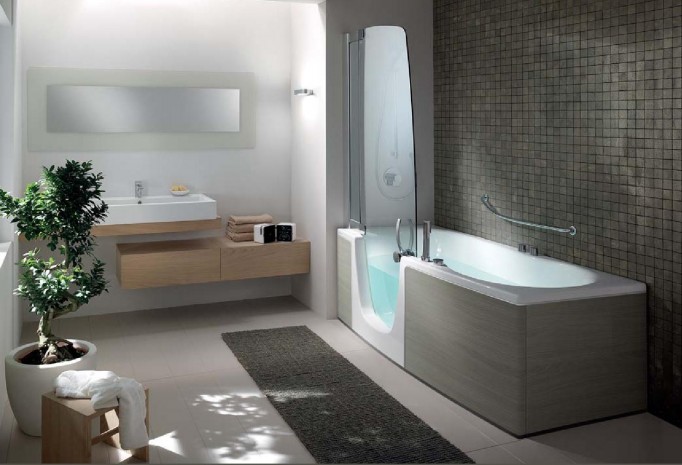 This unusual corner whirlpool shower combo provides cool and contemporary comfort that too without compromising your luxury and relaxation. It expels the boring and unpleasant baths of the past into distant memory and transforms the bath interior into a lively yet tranquil rest room. With this you can easily enjoy the convenience of a shower and luxury of a whirlpool at the same time. Then there is an all-in-one useful combo fixture that allows you to have all the fun.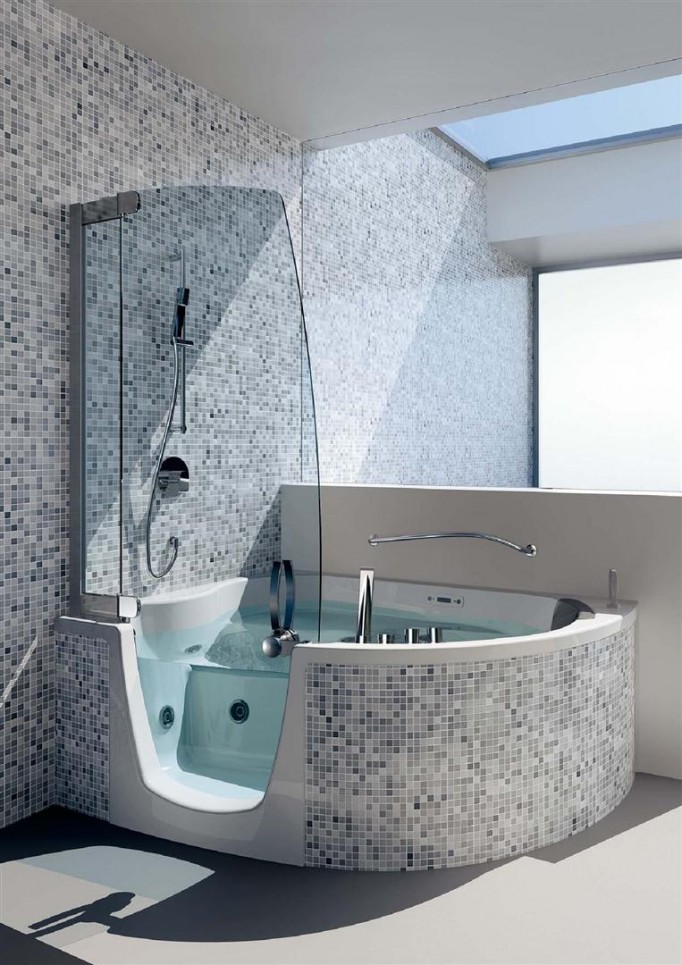 The basic whirlpool or Hydrosilence option eradicates noise by seventy percent and makes no vibrations at all. And this is all to make your bathing experience memorable and relaxing every time. All this is left in the soothing sound of flowing water, summoning at the end of a long tiring day.