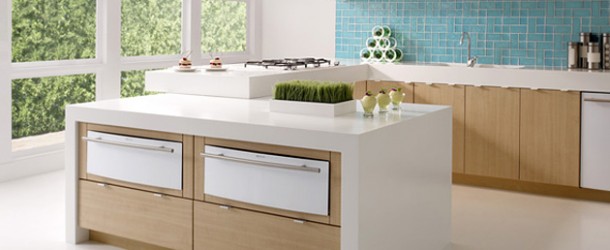 Choosing a colour to splash into your kitchen is one of the design considerations that largely dictate the outcome of the plan. It's the make or break of the design. That's why most home lovers spend ample time looking at the array of choices to get the best options possible. While some go for a well-coordinated colour schemed design; there are also those who prefer their spaces in its simplest form but are aesthetically beautiful.
White is an ideal design concept for kitchen lovers with modest personality, whether your taste is contemporary, urbane or minimalist. It projects purity, cleanliness, simplicity and neutrality- an impeccable character of white is perfect to compliment a busy preparation area. The kitchen interior in white tones exudes a bright relaxing ambience and visually expands space making a small-sized white kitchen looks bigger. The monochrome interior makes it a good canvas also that highlights other components in the kitchen to stand out as sculptural elements and uniting the most different details in a harmonious whole.
White kitchens are elegant to look at when combined with the right amount of brightness and the perfect fixtures to match. Here are 15 appealing white kitchens that will capture your interest and satisfy your craving for a relaxing kitchen designs.
2 Moods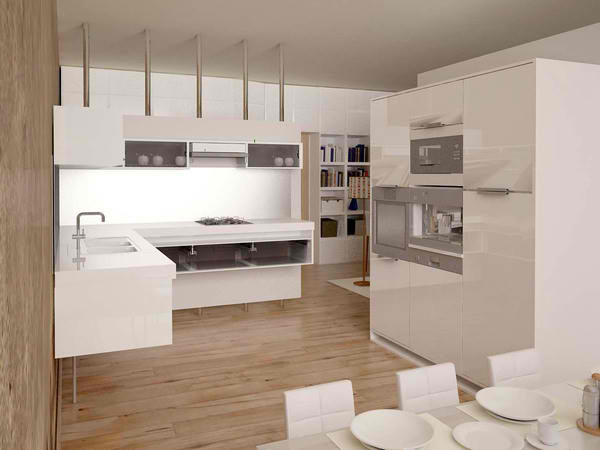 Designer: Daria Pavlova
This monochromatic schemed design can exude a more intimate mood when lights are on.
White Kitchen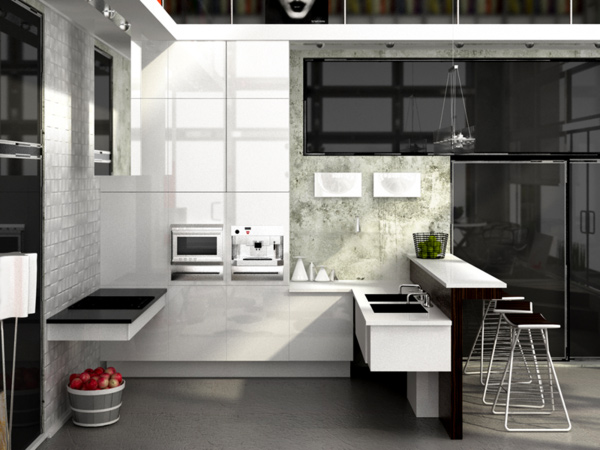 Designer: Lydia Kolomijets
The use of glossy and matte materials in straight cuts reveals the modernity of the design.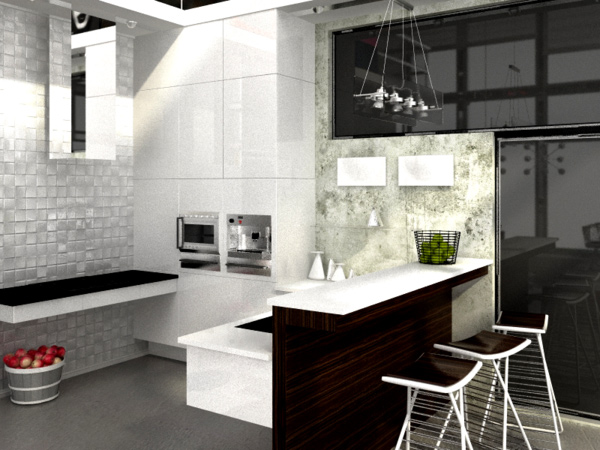 Designer: Lydia Kolomijets
Here's another view of the kitchen from the bar side showcasing the finely done mosaic tiles.
East 90th Street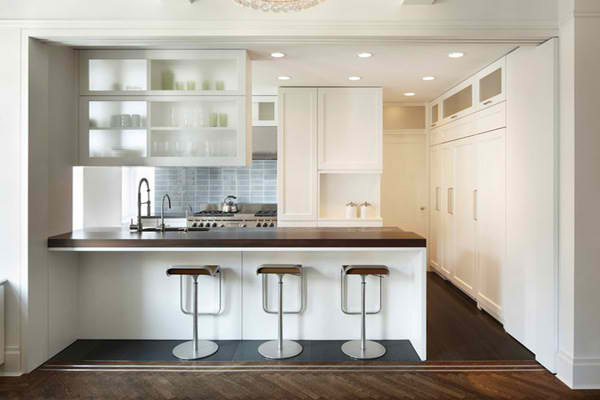 Designer: Carlo Balestri, Balestri Architects
The shade projecting from the cuts of the cabinet doors add more beauty to the room. Simple and elegant.
Kitchen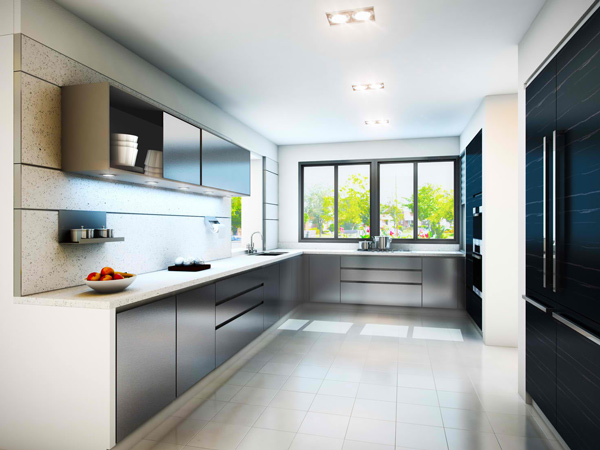 Designer: Reygerali
Wood veneers, stone cladding and metalized grey transform this white-toned kitchen into a masterpiece.
Floating Glass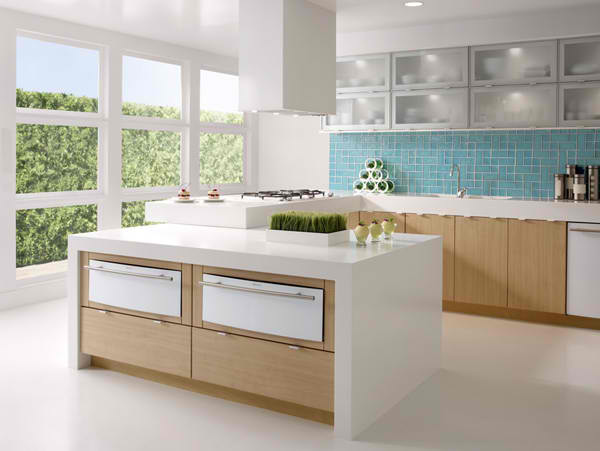 Designer: Jodie Miller
This Scandinavian inspired white kitchen oozes out a spacious and relaxing feel.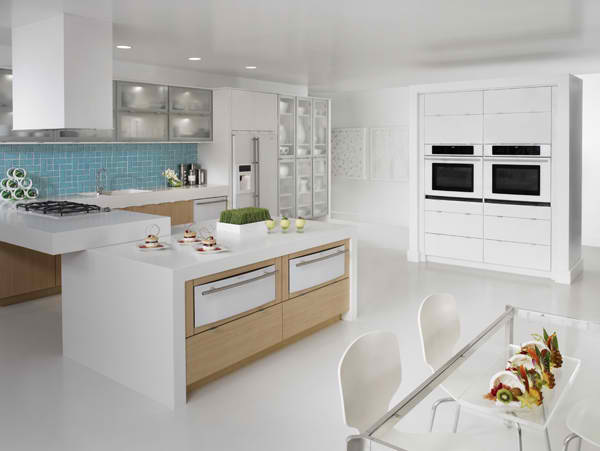 Designer: Jodie Miller
Here's an overlooking view of the plant wall outside the window from the kitchen complimenting the cabinet doors in wood stain finish and the tiles at the counter.
Mira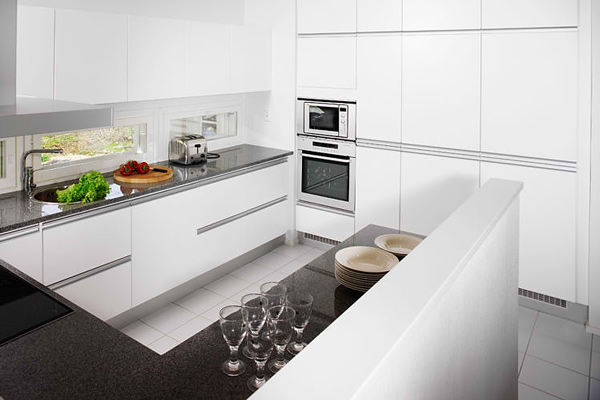 Designer: NIXI
Dark Labrador granite, vertical satin finish handles and clean painted cabinets blended well in this modern minimalist design.
Miranda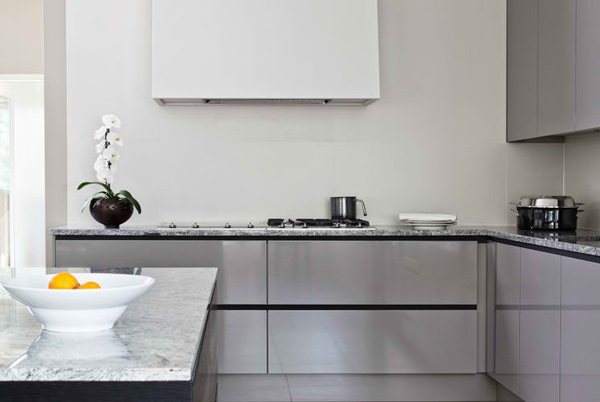 Designer:NIXI
The fine quality of the stainless steel and the countertop transforms the white-toned kitchen to a bold and sexy preparation area.
Miranda Brown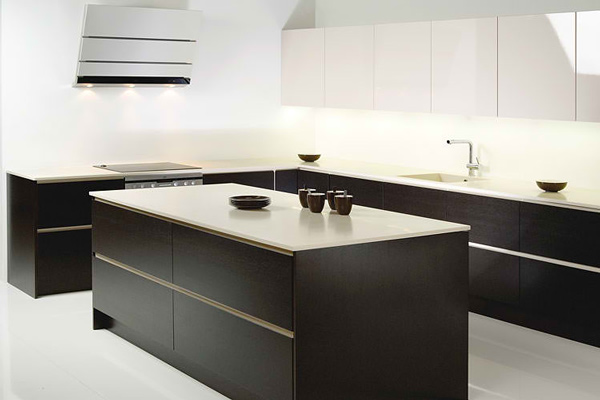 Designer:NIXI
The bold characteristic of dark colors is an impeccable design element to compliment a relaxing beauty of white.
Kitchen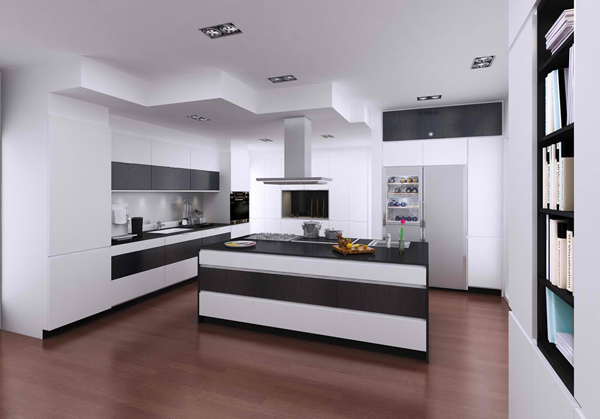 Designer:Reygerali
The crisp black line design gives this kitchen an exquisite look.
Highrise Contemporay Kitchen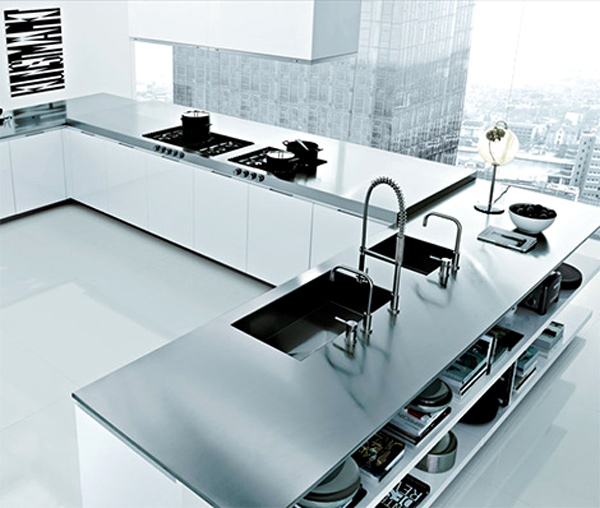 Designer:Martin Tratt
Stainless and glossy materials are the dominant elements used in this modern-contemporary kitchen.
Miranda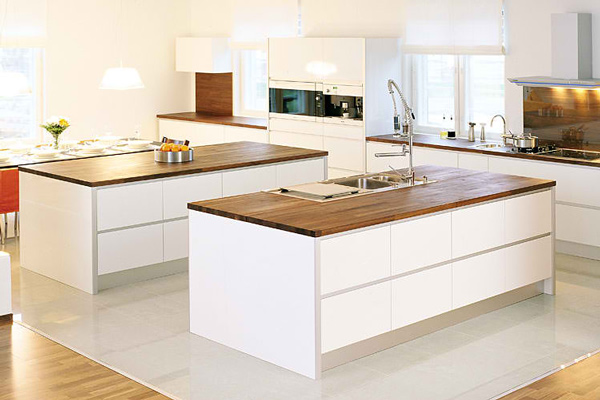 Designer:NIXI
The white interior draws out the beauty of the wood accent.
Kitchen at Royal Plaza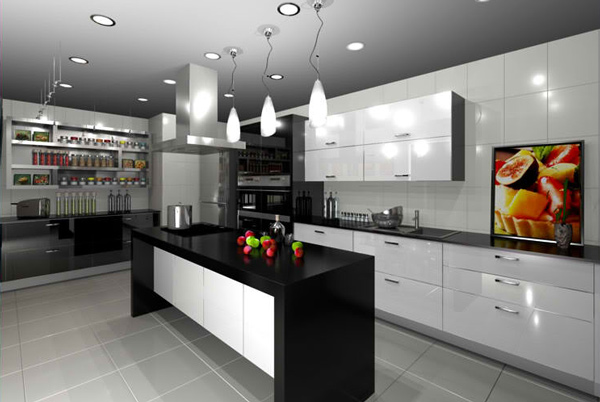 Designer:Mherfc
The use of light materials in this kitchen interior draws out the natural beauty of the condiments.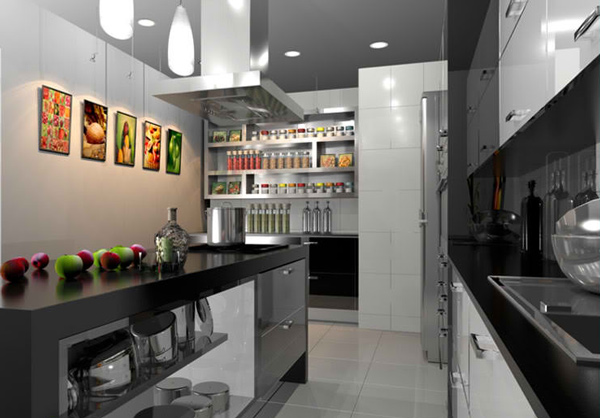 Designer:Mherfc
White walls make a good canvas to display a variety of stuffs of different shades.
Sleek and Sophisticated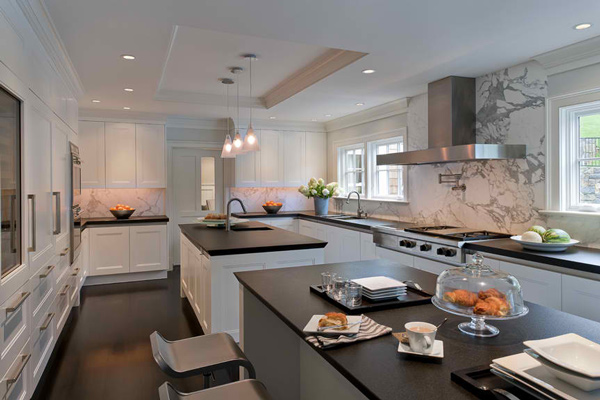 Designer:Deane
A nice and comforting kitchen is a perfect morning greeting to jumpstart your day.
Mira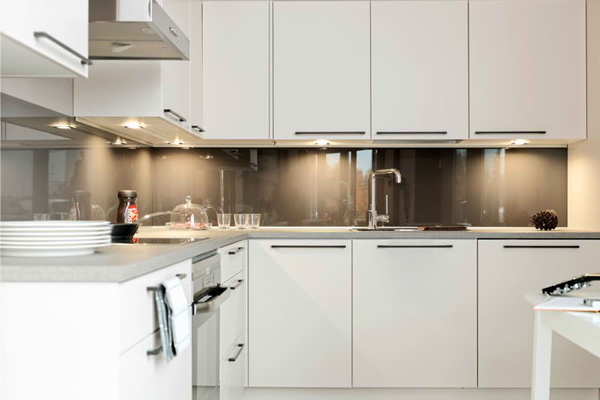 Designer:NIXI
The designer uses warm white light to accentuate the glossy brown wall slab and the laminated worktop.
White with Envy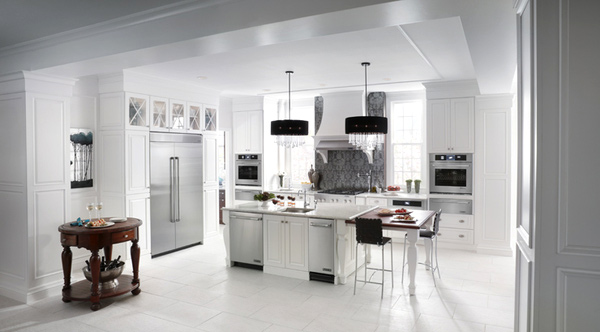 Designer:Jodie Miller
The radiance of the sun entering from the wide windows exudes a revitalizing sensation and an inviting feel. This accented kitchen tops it all.
You can play with different textures to diversify kitchen of white colour. You may go with something glossy and matte or smooth and rough finishes to create a more enchanting and inviting cooking space. There are several ideas that you can inject to beautify your space. Just be sure that you're comfortable with your choices.